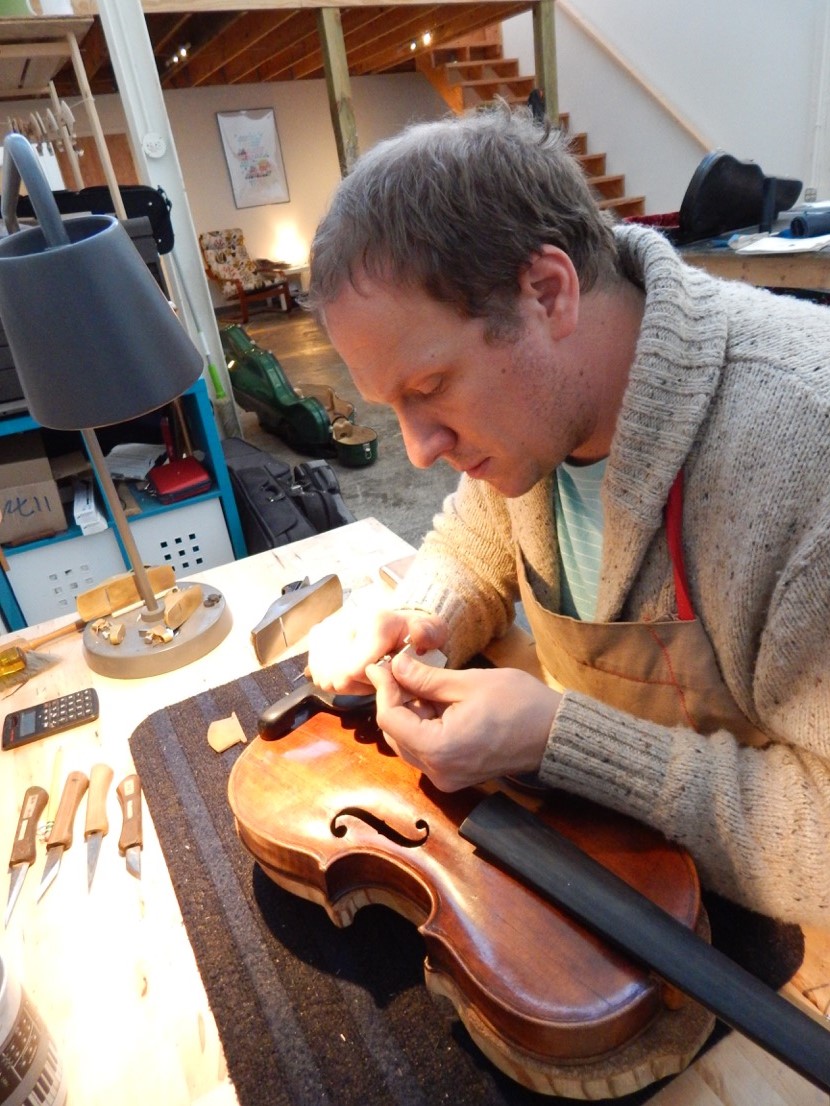 About Me:
Hi! I'm Adam Birce, and I am the owner and operator of Four Strings violin shop here on the Southern banks of the James River in beautiful Richmond, VA. Thanks for checking out the shop's website, and thanks for your interest in what's going on here on 4th street.
You're probably at this part of the page so you can learn more about me. Well, I started off as a violinist at age 7, and I've been playing ever since; the violin is definitely a part of who I am. I have a degree in music with a minor in business from Virginia Commonwealth University, and I have been doing bowed string instrument restoration for a little over a decade. I began my training at the University of New Hampshire violin repair school, which used to be taught by Horst Kloss, who is a master violin maker in Needham Massachusetts and now teaches the violin making program at UNH. For a number of years now I have been going to summer classes at Massachusetts College of Liberal Arts with Hans Nebel, in his intensive restoration class. I also have many, many hours clocked in at my own workbench doing the work of bringing beautiful old instruments back to life. It's my passion, and I hope I can share some of my love of violins and music with you.
Aside from my world with violins I have a beautiful, wonderful wife, a son, two delightful cats, and a dog. I also have a deep-seeded love for the City of Richmond, Southern food, red wine, soccer, and automobiles.
All the best! Can't wait to see you soon!
-AB